Mike Mather tries out SWBA
On the chilly Deerfield River, Massachusetts, international swiftwater rescue expert Mike Mather undertook the first SWBA test in North America.
You know you are getting the real-deal, when you are dealing with a guy who is a Higgins & Langley Award recipient that also has a swiftwater rescue cinch named after him. Mike Mather is that guy, and he's been teaching swiftwater rescue around the world for 30 years.
The thing we love about Mike, is that he is confident in sharing this opinion about things and SWBA was going to be no different.
We asked Mike to take SWBA out for a spin on the river and given his experience in technical diving, he was the perfect reviewer to give the SWBA concept a good eye over.
"When I first attached the SWBA to my PFD I was concerned it would be cumbersome. I was genuinely surprised how quickly I forgot it was there" said Mike.
"I have tried other systems in the past. The really compact ones didn't hold enough air to warrant adding them to my gear. This system is a nice combination of carry-ability and volume of air".
As we found in our research at Wero, we found we need to have a protective sleeve for the low pressure hose to ensure it does not become an entanglement hazard – so that is already being sorted so when the products go to market the sleeve is part of the package.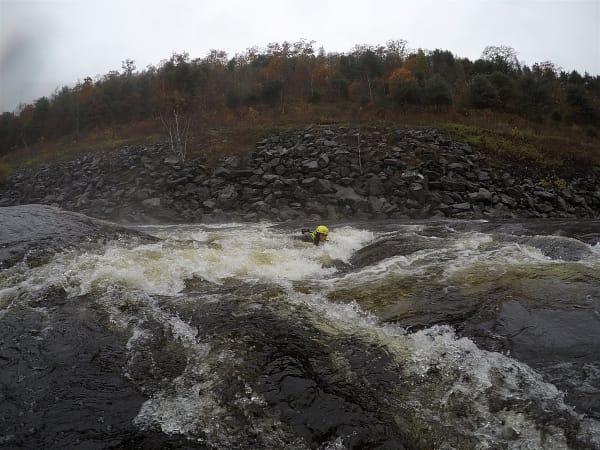 Mike also highlighted that SWBA would also be very useful in minimising (not eliminating) inhaling or ingesting contaminated flood water.
We are in the process of now working with Mike so he can become a SWBA Instructor Trainer and lead the roll-out the programme in USA with others in early 2024.
Contact us or Mike Mather for further information.