Focus
Flood Safety Training
If you have workers who are working or driving around rivers, ponds, canals or other waterways, have you sufficiently met your obligations to protect them under health and safety law?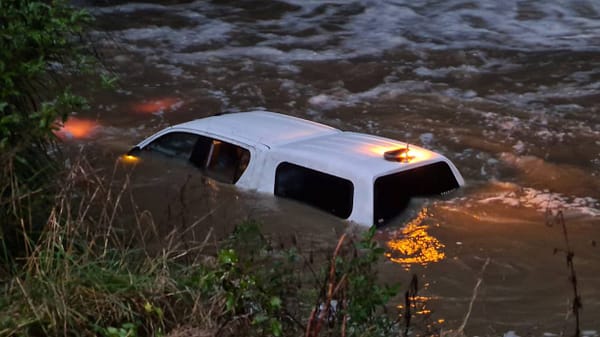 In New Zealand, the Health & Safety at Work Act 2018 now defines the workplace to include any waters and any installation on land, on the bed of any waters, or floating on any waters. Many other countries have similar legal requirements.
This means workers in the following industries are likely to require proper water safety training and equipment:
Utility companies working around flood water
Contractors clearing drains during flooding
Hydro-generation workers and those working around canals
Operators of machinery and vehicles in and around rivers, ponds and lakes
Scientists and technicians working around lakes and rivers for research
Rangers and enforcement officers working around lakes and rivers
Construction firms building bridges over water
Rivers alone, generally claim more lives than fires every year in New Zealand – yet workplaces ensure vehicles and premises have plenty of fire extinguishers and often provide related training. But water safety is often missed, with nearly a quarter of river related fatalities in New Zealand involving a motor vehicle.
PSI are world leaders in water safety training, and authored the global Flood Worker Safety course, and have been on television many times talking about how to survive if your vehicle enters the water. We have trained foreign emergency services and special forces in advanced swiftwater vehicle rescue techniques, so rest assured you will be learning from the best.
We can provide custom courses, from a standard flood safety worker course, through to site specific and high risk training around dams and canals, and advanced vehicle in water escape training.
Contact us today so we can tailor training to meet your needs and risks – we don't do cookie cutter courses.
We can include over 400 learning objectives, however most courses cover:
Risk management
Hydrology – understanding how water behaves so you can survive
Vehicle in water escape
Throw bag / shore based rescue techniques
Survival swimming
Strainer negotiation
Shallow water/river crossing
Wader safety and/or pack float skills
We can deliver swiftwater vehicle training at either Mangahao Whitewater Park (Shannon) or at Vector Wero (Auckland).