Certify
Get the only official SWBA® Operator Certification online or find a PSI Global Accredited Training Provider to get practical training.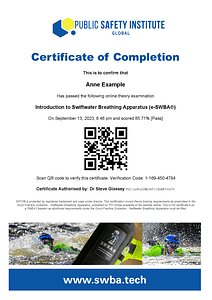 SWBA® Operator Certification for those already holding recognised diver and swiftwater rescue technician credentials is available through a short 90-minute online course. Within days, once the external credentials have been verified, a genuine SWBA Operator Certificate is issued that has real-time QR code verification.
Contact us to be connected with your nearest PSI Global Accredited Training Provider.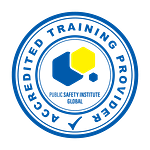 SWBA® is protected by trademark and exclusive to PSI Global and it's Accredited Training Providers.